Location
Our Unique Space
Located in West Seattle
We are at the northeast corner of the shopping plaza at 35th and Roxbury in West Seattle, easily accessible by the C-Line as it stops right in front of our doors. We also have a small parking lot, and ample street parking nearby.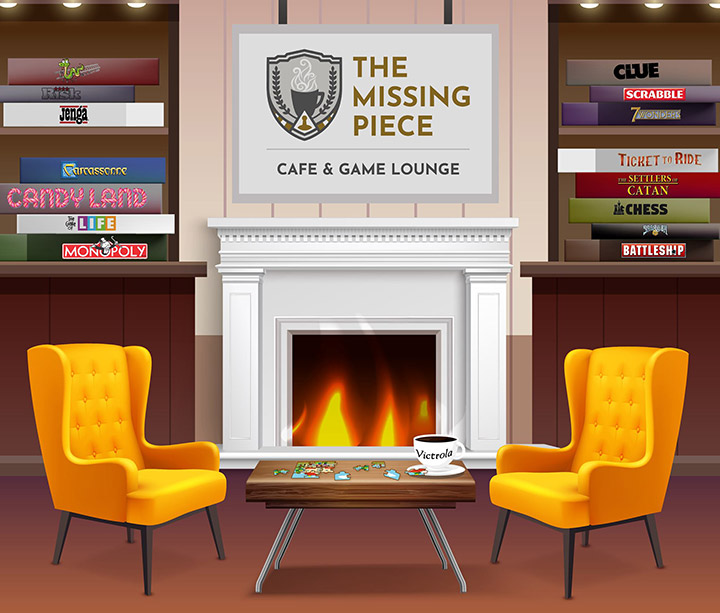 Our Private Rooms
Our private rooms are a great place for you and your group to become immersed and engrossed in your favorite game with no distractions, just fun. You can bring your own or handpick one out of our free game library. While these secluded havens are perfect for going on grand quests or ascending to the top of the scoring track, they aren't strictly gaming rooms. They can be used as a utility area for different types of events and gatherings: birthday parties, business meetings, or study sessions are all among the limitless options for your private events.
Our Tables
Here at The Missing Piece, we pride ourselves on having the right tables for you to get your game on, or just spread out and get comfortable with whatever it is you're up to. We've got Geek Chic tables, perfect for all kinds of games, as well as several other styles to suit your needs just right. Want to make sure you get the perfect table for your get-together? You can reserve the one you like best right here on our website!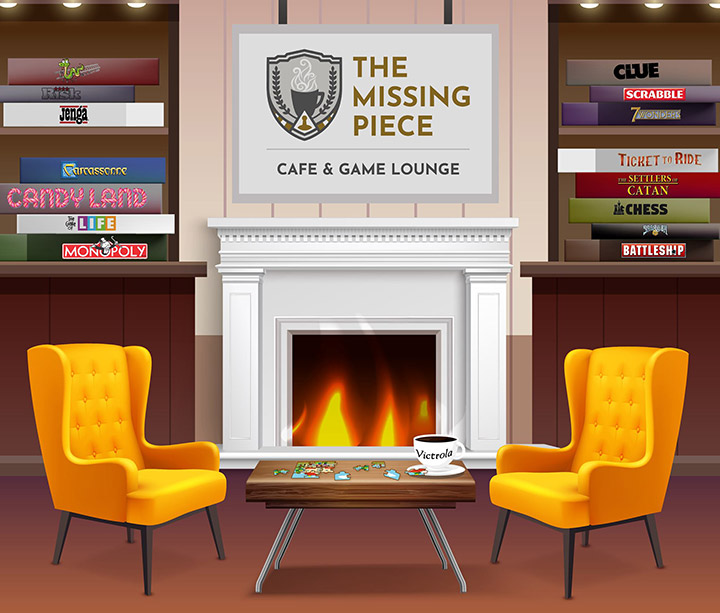 games & Community
Our Games 
We offer a curated free to play game library with 200+ titles ranging from parlor games, classics and new releases. We'll change out titles from time to time to keep things fresh and to show off what we deem to be the hottest new games around. Our staff will even be able to teach you some of our top picks! Don't worry though, if you're not in the mood for learning something new, the older games you know and love will always be around.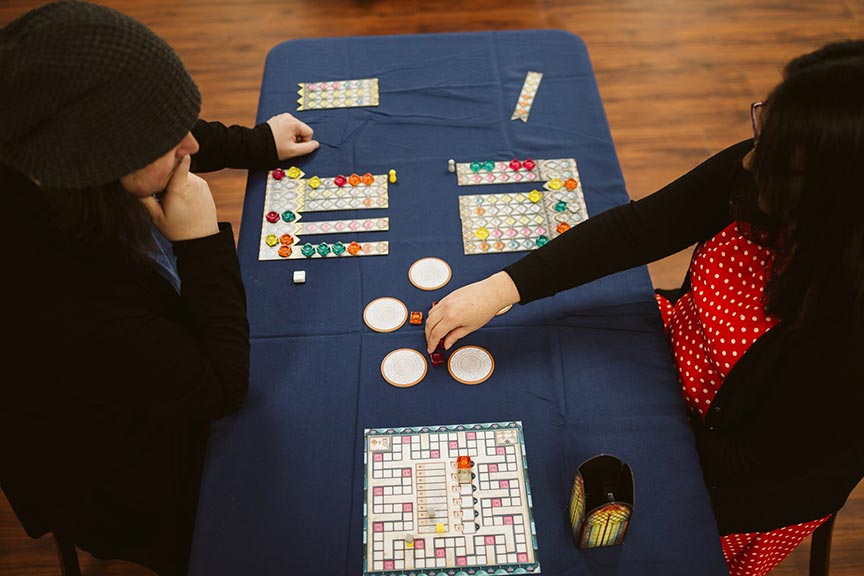 We strive to be the community space that our friends and neighbors need. The Missing Piece is a welcoming and inclusive space where everyone can feel safe and at home. If you're new to the area or just want to be a part of something special – join us! Take a look at our event calendar and find something that piques your interest. There is always room for you at our tables.
Want to make sure your table is available for your next get-together at The Missing Piece?
Reserve specific tables right here with just a few clicks! Need even more space? Book one of our private rooms and we'll help to make sure your gathering is as magical as it can be.