Reservations
Hangout with your friends any day of the week.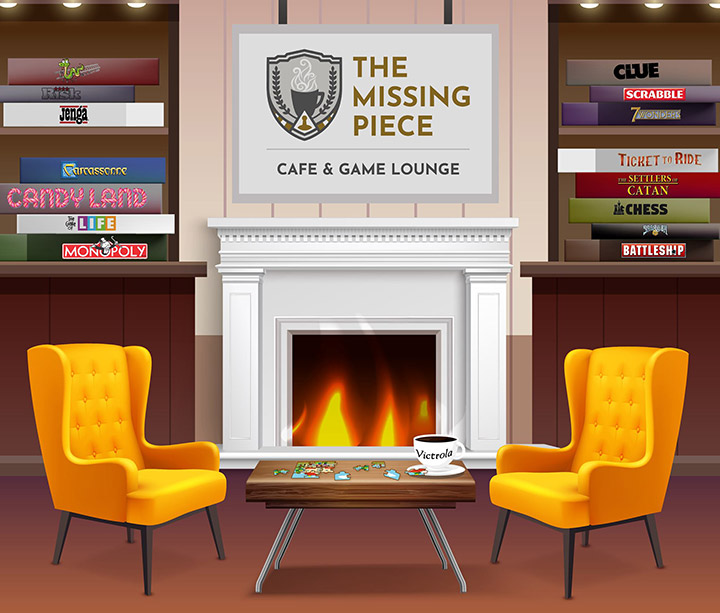 Our Private Rooms
Our private game rooms are a great place for you and your group to become immersed and engrossed in your favorite game with no distractions, just fun. You can bring your own or handpick one out of our free game library. While these secluded havens are perfect for going on grand quests or ascending to the top of the scoring track, they aren't strictly gaming rooms. They can be used as a utility area for different types of events and gatherings: birthday parties, business meetings, or study sessions are all among the limitless options for your private events.
Our Tables
Here at The Missing Piece, we pride ourselves on having the right tables for you to get your game on, or just spread out and get comfortable with whatever it is you're up to. We've got Geek Chic tables, perfect for all kinds of games, as well as several other styles to suit your needs just right. Want to make sure you get the perfect table for your get-together? You can reserve the one you like best right here on our website!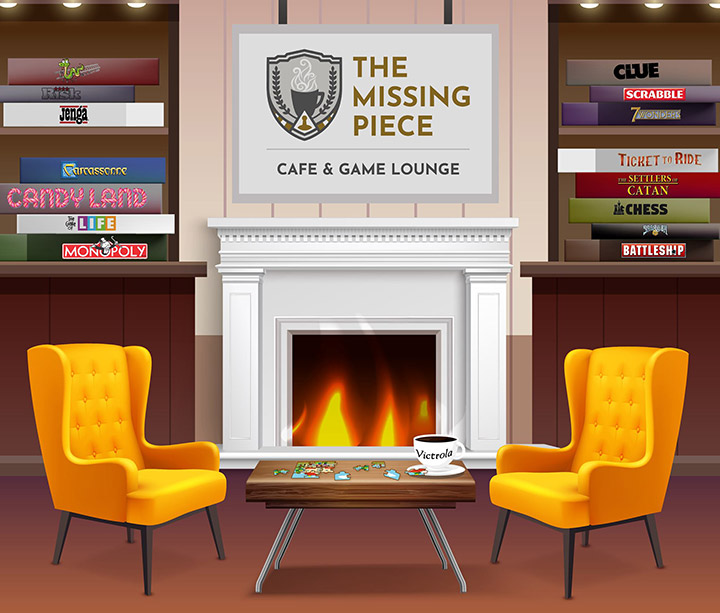 Tired of playing the same board game?
Call ahead and put some games on hold to pick up in-store.
(206) 420-8960