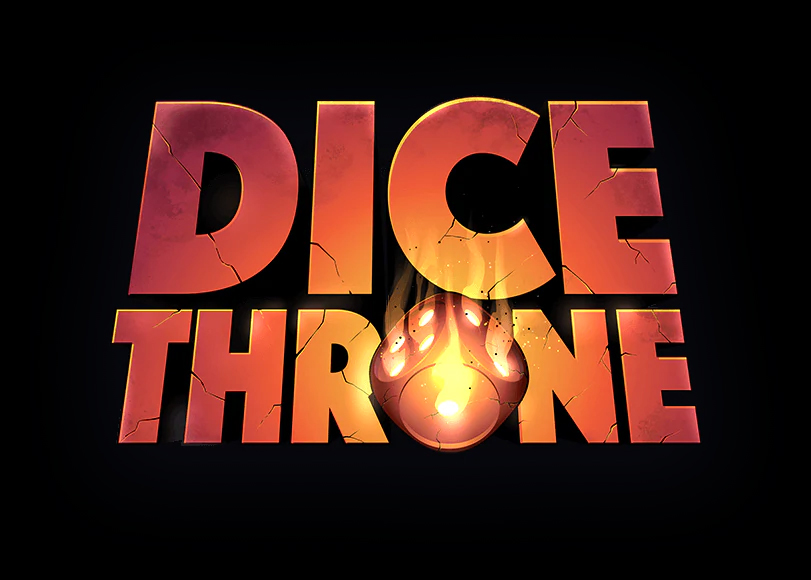 For April, we've selected Dice Throne as our official Game of the Month! Dice Throne is an epic dice battle game that will have you have you feeling like you already know the rules if you've ever played either Yahtzee or Magic: The Gathering. The object of the game is to reduce your opponent(s) health to 0 before they do the same to you.  All of your attacks will involve you rolling your five custom dice – specific to the hero you've selected.  You'll be going for mostly traditional Yahtzee-style combos (small straights, -of-a-kinds, etc.).  Through the use of clever card play you can also manipulate the dice to your favor. Believe us, you'll never quite feel the thrill of getting your Ultimate ability triggered (rolling five 6's) from other dice games.  It's an adrenaline rush!
This event is a Casual Play event where you can get some practice runs in before our Tournament at the end of the month!  If you missed our Learn-to-play event at the beginning of the month, we will teach you the game – free of charge.  It only takes about a half hour to get through a game, so swing on by and bring a friend to show who's boss.  Throughout the month, you can get 10% off of Dice Throne at The Missing Piece.
Check our calendar for the grand finale Dice Throne Tournament at the end of the month.  It's free to enter, and we have a nifty little prize for the winner.