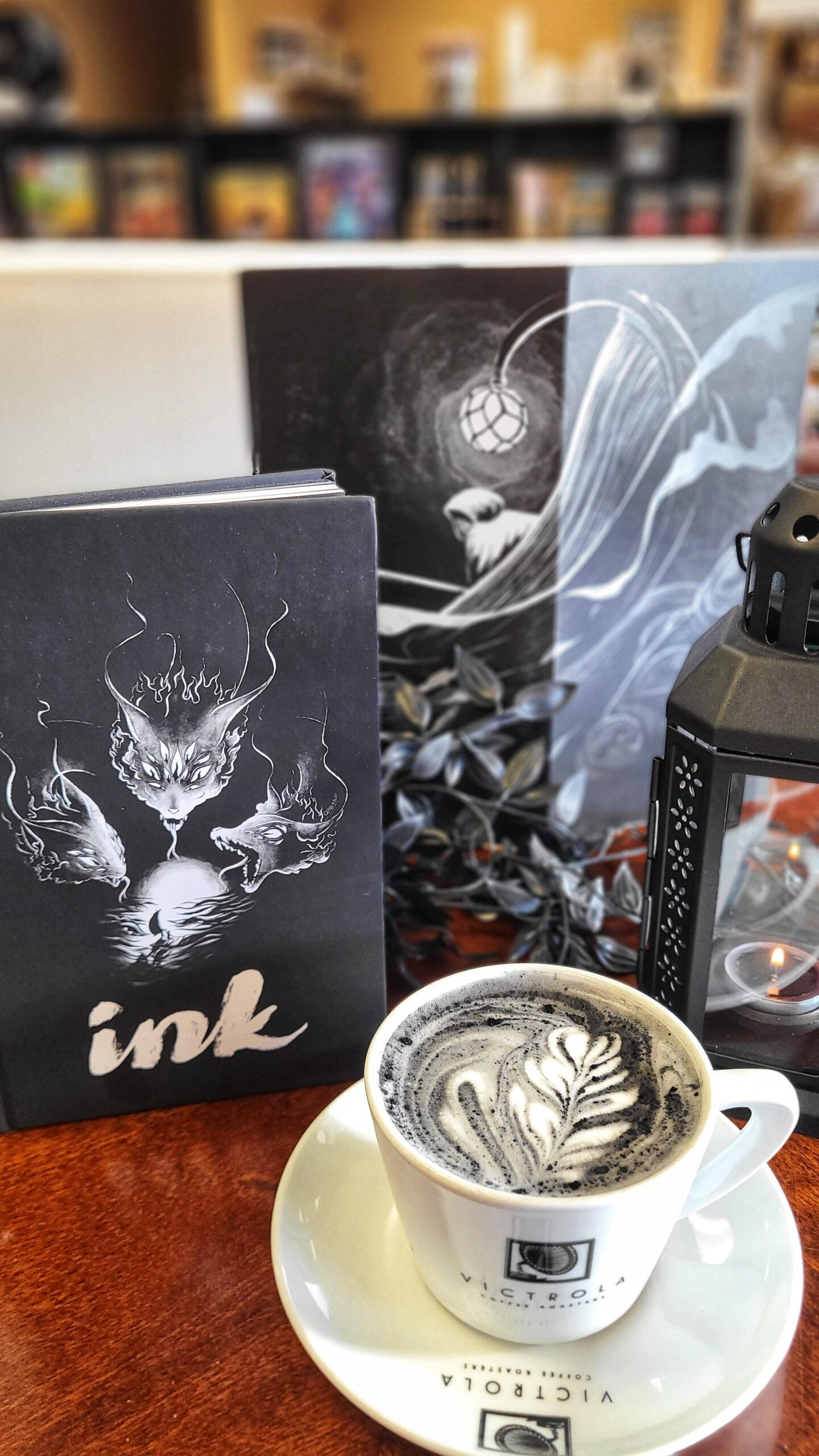 You're dead. Your soul is split into two parts: spirit and shadow. But things could be worse. You're in some sort of limbo afterlife, with a vast sea of inky blackness surrounding you. You want to make your way to the Beyond, but first you'll have to come to terms with your burden. If you want to move on, you're going to have to have some experiences and defeat some fiends on the island keys scattered throughout the ink.  And if you want to do that efficiently, you'll probably want to stock up on powerful, energy-boosting elixirs lovingly prepared by the Booristas.
"ink" is a spoopy roleplaying game about death and coffee.  Brought to you by Snowbright Studio, a friendly LGBTQ+ game studio striving to bring you heartwarming and cozy games to share with your friends and families.
This event package comes with some great stuff.  By signing up, you'll get…
About 3.5 hours of gameplay. Led by your Game Master, Alex – who actually wrote this particular adventure himself.
The book! You get to take home your own copy of the ink first edition book, to start running your adventures or playing through them with other Game Masters.
A coffee social. You'll get some fun. off-menu coffee specials during the event as well as some delicious baked goods, all with spooky themed table decorations.
All the character sheets, dice and materials you'll need to play the session. Just bring your spirit (heh, get it it? spirit?) of adventure!
Optional pre-work: Think about what character you've played in other games that may have died (or will die someday). It could be a D&D character or really any character from any setting. How did they die, what burden might be holding them back from the Beyond, and what do they remember from their life?