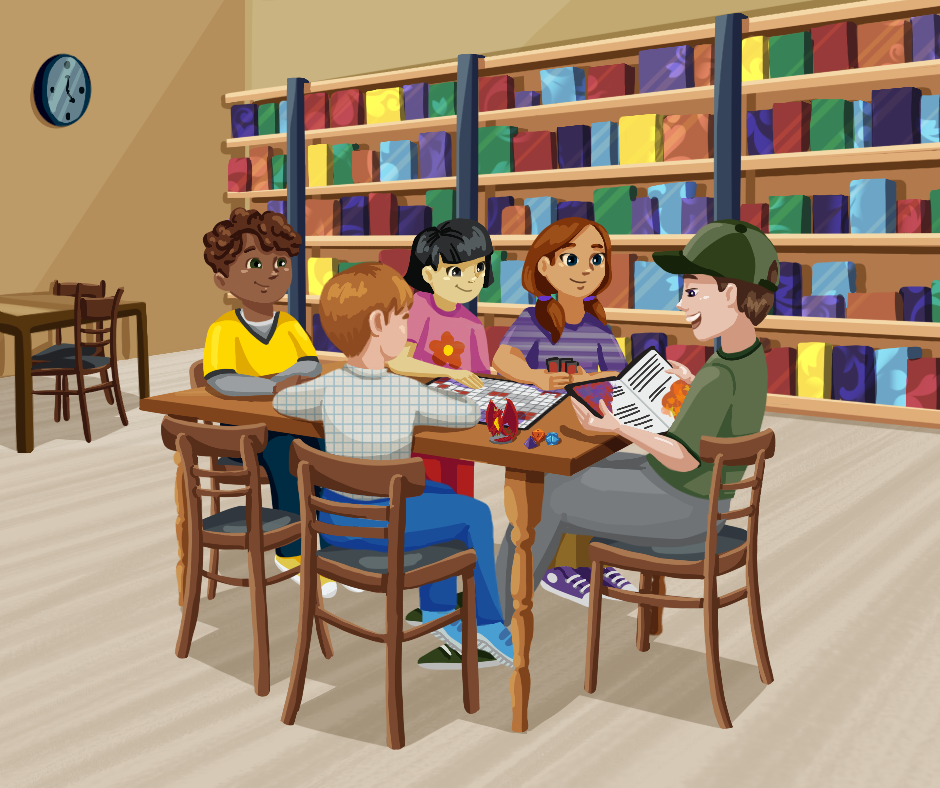 Join Dungeon Master Danielle and other middle school adventurers to explore fantasy worlds and embark on epic adventures in this PG introductory session! You decide how to act and what happens next as we traverse dangerous dungeons, solve puzzles, and fight monsters in this role playing game. This introductory session is for low tier characters which will be provided by the DM. If you have a 5th edition players guide and dice, please bring them; both can be purchased at the shop beforehand, but it's not necessary. Character sheets, paper, pencils, dice, and books will be available for all players to use.
We expect sessions to finish on time and ask that children have a plan for getting home. Early pickups can be arranged ahead of time as necessary, but they disrupt the immersion and should be avoided if possible. Danielle is an experienced social worker and teen mentor comfortable with managing a variety of feelings/abilities, however, if there is something we should be sensitive about, please note it in the survey, along with your contact information and plan for getting home.
This session is a sample of our upcoming weekly campaign offering, so try this out to see if the full campaign is a good fit for you!