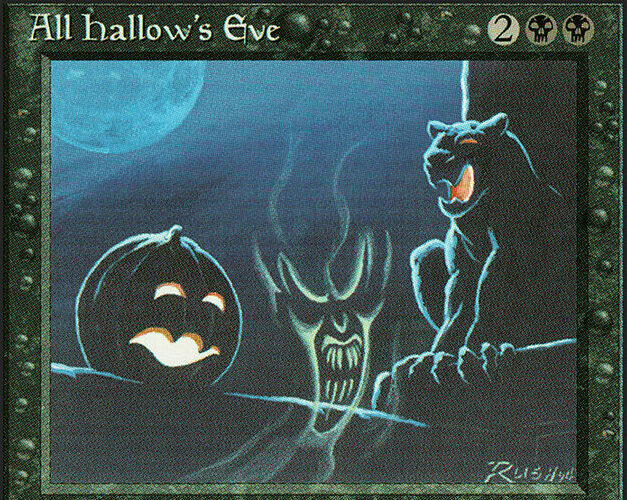 There's something strange in the neighborhood! Who are we gunna call? Our amazing Magic: the Gathering community of course! During this spooky Halloween event, players are encouraged to bring the spirit of the holiday with them by building on-theme decks and wearing fantastic costumes!
5:30 – Registration begins for players that didn't register on our website. This is also a great time to grab some food and drinks while you're waiting for the event to begin.
6:00pm – Rounds begin! There will be two 90 minute rounds, during which, players will compete for achievement points. Points will carry over from round to round and determine what prizes a player is awarded. during this event, players can also get bonus points by attending the event in costume, and by building their deck around one of the following themes: The Undead, Werewolves, The Occult, Famous Horror Movies, or Trick-or-Treating.
Around 9:00pm – Prizes are awarded! 1st, 2nd, and 3rd place will get booster packs. 4th, 5th, 6th, 7th, and 8th will get Promo Packs, and all players will receive a promotional Magic card* as well as a Missing Pawn card that can be used during our Piecing It Together events on Sundays!
* While supplies last.