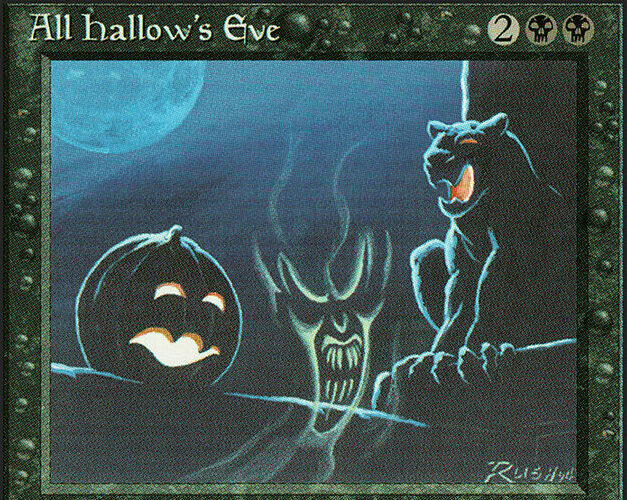 Welcome Planeswalkers! Now that the Spooky Season is in full swing, and All Hallows Eve is upon us, we at The Missing Piece wanted to celebrate by adding some Halloween flare to this week's Commander night by making it a costumed event! Costumes will be completely optional, and there's no special deck-building restrictions, but players who come in costume, and players who bring a suitably Halloween-themed deck will receive bonus points that go towards their ranking at the end of the event! Some examples of a Halloween theme would be having a Zombie Tribal deck, or incorporating mechanics into your deck to that feel like trick-or-treating.
5:30 – Registration begins for players that didn't register on our website. This is also a great time to grab some food and drinks while you're waiting for the event to begin.
6:00pm – Rounds begin! There will be two 90 minute rounds, during which, players will compete for achievement points. Points will carry over from round to round and determine what prizes a player is awarded.
Around 9:00pm – Prizes are awarded! 1st, 2nd, and 3rd place will get booster packs. 4th, 5th, 6th, 7th, and 8th will get Promo Packs, and all players will receive a promotional Magic card* as well as an Eye of Newt card that can be used during our Brewing It Together events on Sundays!
* While supplies last.