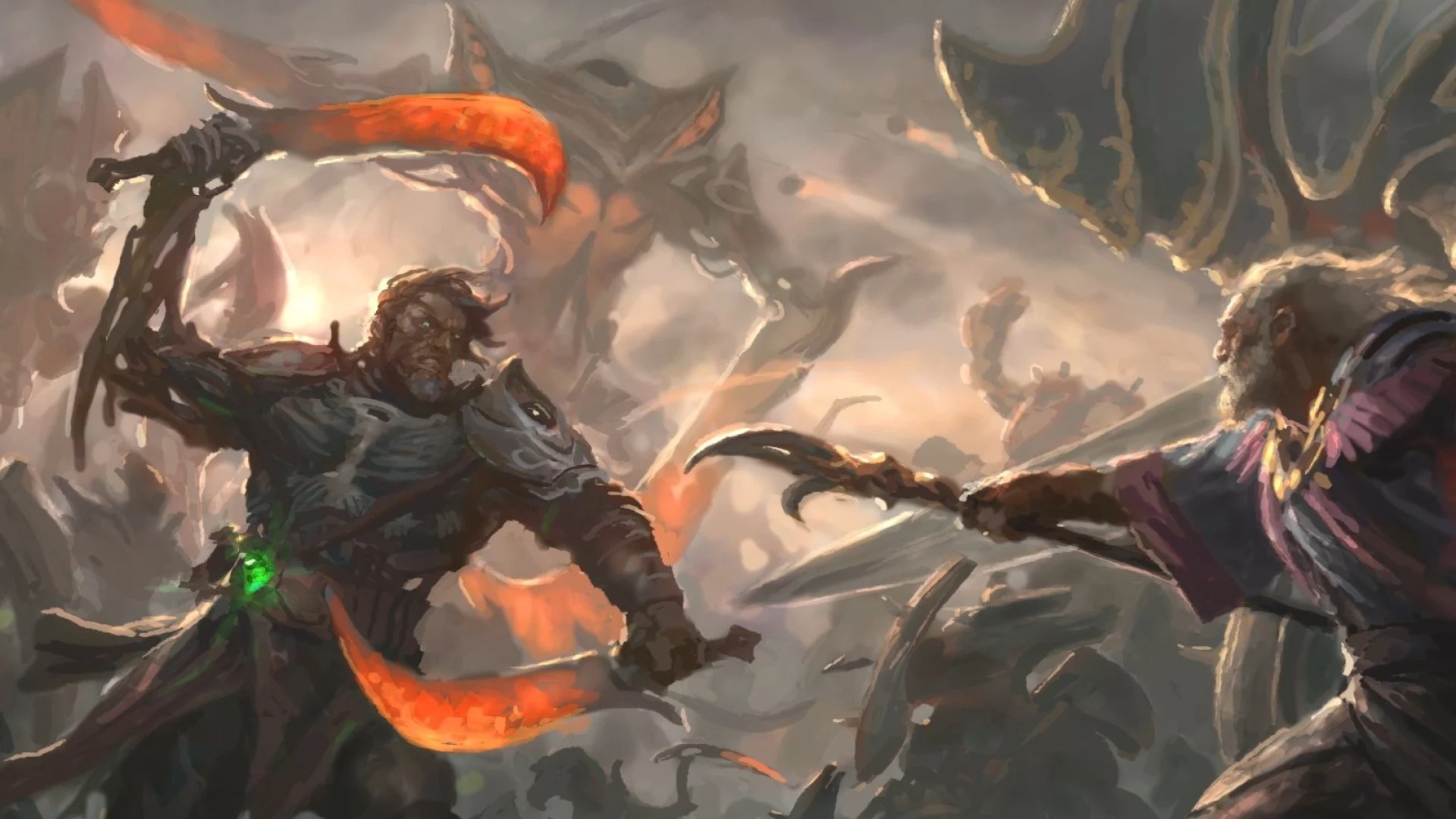 Let's jump back in time and witness one of the most devastating events in the history of Dominaria: The Brothers' War. Who do you side with? The older brother, Urza, who's rage against the Phyrexian machine will ruin the lives of so many? Or the younger brother, Mishra, who's anger towards his brother caused him to turn to Phyrexia for power?
5:30pm – Registration begins for players who didn't sign up via our website. This is also a great time so meet the other players and order food and drinks.
6:00pm – Pack opening and deck building begins! We'll be starting this process exactly at 6, so please arrive promptly if you can.
6:50pm – Rounds begin. There will be three 50 minute rounds.
Around 9:45pm – Prizes are awarded! 1st, 2nd, and 3rd place will get booster packs. 4th, 5th, 6th, 7th, and 8th will get promo packs. All participants will get a promotional Magic card as well as a Missing Pawn card to use during our Piecing It Together Events.